Ceád Míle Fáilte
Celtic Cultured Connection
Ross Castle Co. Meath 4-6 October 2019
Nicky Halliday and Steph Moeran

We are very excited to welcome you all to explore a weekend of Irish culture and local organic food in this stunning historical castle
This is the perfect weekend for foodies who are looking to connect with their Celtic roots, or even just to explore a bit of Irish culture and history. It will be a time to nourish ourselves with incredible food, connect with beautiful souls and to celebrate our ancestors' lives wherever they hail from.
The Ancient Castle Ross
The Castle is situated on the south side of the River Inny as it enters Lough Sheelin. Its origins go back to the early Iron Age, with many remains of dolmen stones, ring forts and Norman castles found in the immediate area. This haunting castle offers beautiful waterfront views across the shore of Lough Sheelin and boasts beautiful unique en-suite accommodation in a historic setting in the heart of Ireland. If we are lucky, we may encounter the ghost of a young broken-hearted girl Sabina who lived there in the 1500s. Steph grew up very close to the Castle and her mother is now managing it, so they know a thing or two about this beautiful area.
The Food
We have created a unique event to maximise our creative talents. We will be focusing on preparing the best quality local organic food. This glorious food will be sourced from McNallys organic farm, the local farms nearby and what we can forage ourselves from around the castle. We will be preparing some healthy traditional Irish delights. You will leave with a new love for our wonderful local ingredients, many top culinary and nutrition tips, and some tasty recipes for you to enjoy at home. As well being immersed in Irish culture, you will find out how to make your own cultured foods and why they are so good for us.

Loughcrew
During the weekend, we will be visiting Loughcrew Cairns, also known as the Hills of the Witch. They are a group of Neolithic passage tombs dating back to 3000 BC. It's truly incredible. From the top of the hill you can view 14 counties. Here we will share a cup of cacao and connect with this ancient site using songs and meditation.

Celtic Art Class with Céin
Céin is a local photographer and artist. He is passionate in both Celtic and pre Celtic history and Ireland's natural beauty. He will be teaching us about traditional Celtic weave styles, animal motifs and the significance of the spiral within Celtic Art and symbolism.
Irish History & Folklore with Richard Moeran
Richard Moeran is an organic farmer based in County Cavan, farming cattle, sheep and porridge oats for the last 20 years. He is a well known figure within the agricultural community in Ireland, running as chairman for the sheep committee of Co. Cavan, IFA chairman of Co. Cavan, serving on the review group of the EPA, and chairman of AgriAware. Richard has a deep love and connection for the land. He is greatly interested in Irelands history and folklore, in particular the local regions surrounding Ross Castle. Richard will be joining us on our first evening at Ross Castle informing us on its history and folklore.
Other Activities
You can also look forward storytelling, an ancestral celebration dinner, a cookery demonstration, some foraging around the castle, a fermentation class with a talk on gut health and cultured foods, recipes to take home, morning yoga and an evening of live traditional Irish music.

What to Expect at Ross Castle
Friday
4pm Arrival
5.30 Opening Circle
7pm Dinner
8.30 Irish and Ancestral Storytelling
9.30 Meditation before bed
Saturday
8am Yoga (optional)
9am Breakfast
10.30 Tour to Loughcrew with Meditation, Breathwork, Songs and Cacao
1pm Lunch
3.30 Foraging for wild herbs and flowers around the castle
4.30 Celtic Art Class
5.30 Cookery Demonstration
7pm Dinner
8.30 Live Traditional Irish Music in the local pub
Sunday
8.30 Breakfast
9.30 Fermentation Class with talk on gut health
10.30 Closing Circle
12pm Departure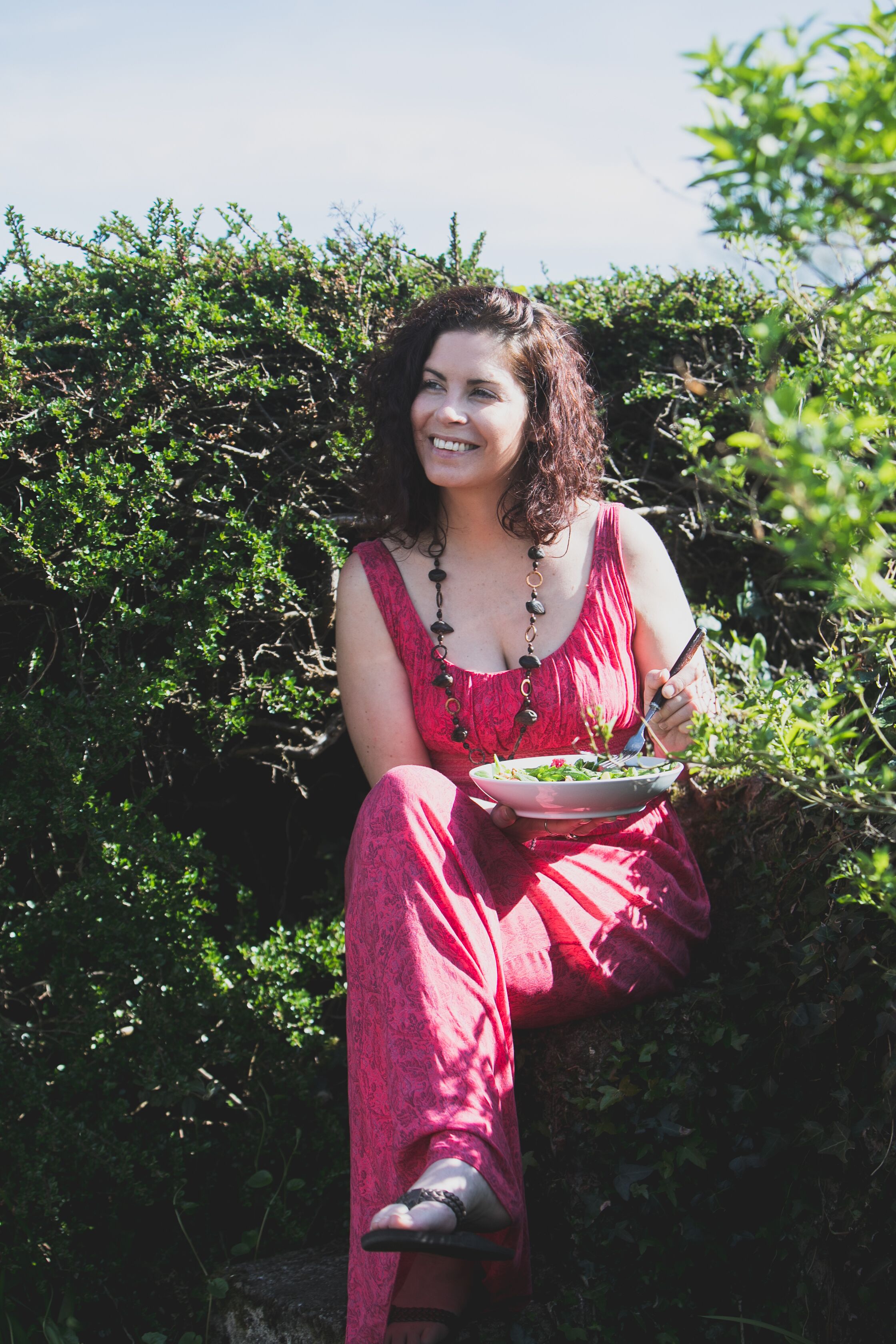 Nicky grew up in Dublin. Her father not only taught her history in school but he also sparked her interest in cooking with his creative skills in the kitchen. She went on to study Culinary Arts in a holistic nutrition school in California. This professional training focused on cooking delicious nourishing food for optimum health. As Nicky is also a qualified nutritional therapist, she dedicates her time to preparing dishes that can be adapted to everybody's health requirements. Her food is not only bursting with nutrients, it tastes delicious too. Nicky started the fresh food deli in The Hopsack Health Store and worked as the head chef there for 3.5 years.

Since then she decided to go on an adventure to Central America where she has gained further experience working as head chef at Farm of Life healing retreat centre in Costa Rica. Nicky learned a new way to live & heal, connecting to nature and practising meditation.

Nicky has held successful workshops & retreats around Ireland and loves to share her knowledge with people. Her creative energy, passion for her work & her heart intention shines through to create beautiful gatherings for people to enjoy and leave bursting with inspiration.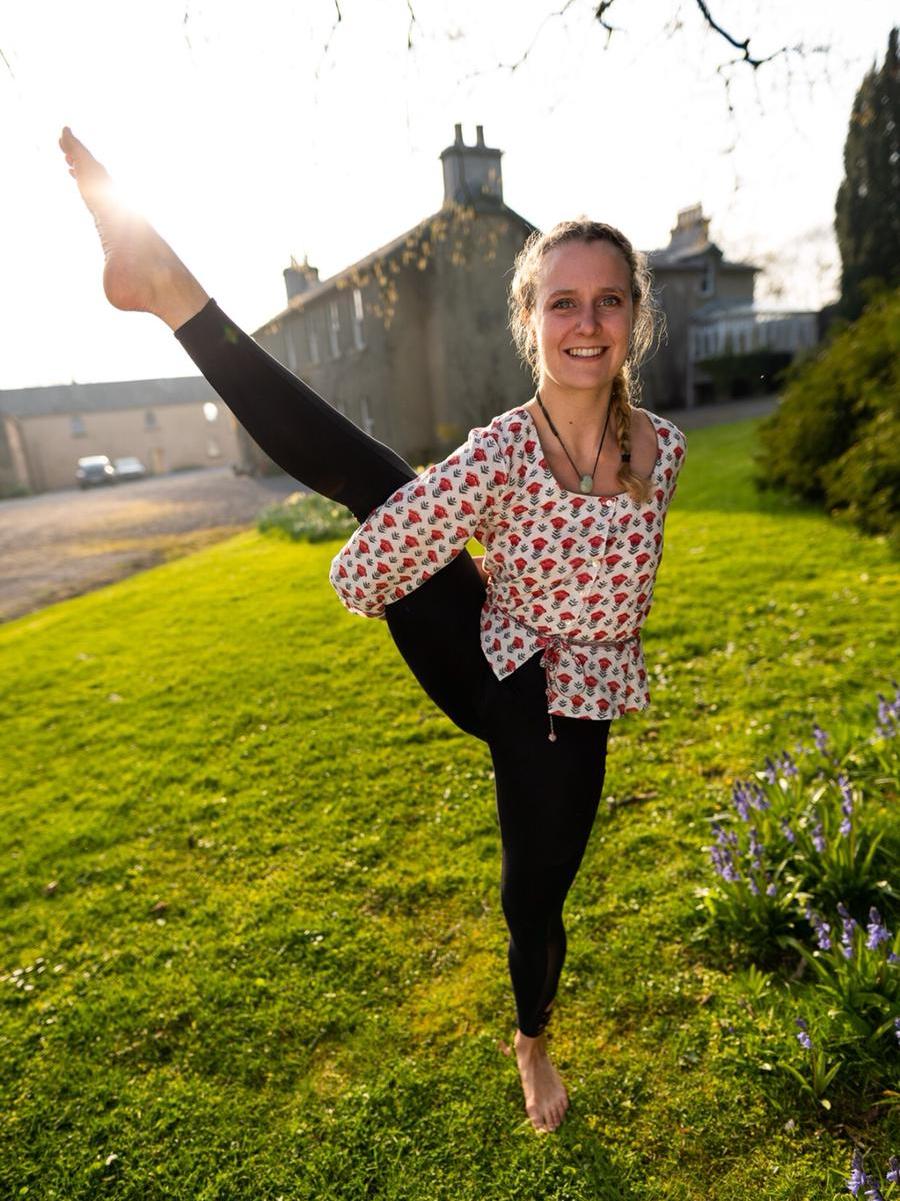 Steph is a certified Nutritional Therapist and and Yoga Teacher.
Her deep rooted passion for food, health and wellness stemmed from growing up on an Organic farm in County Cavan, farming Cattle, sheep, porridge oats and chickens. Growing up in the county enlivened her love for nature and all things outdoors.
In her teens she practiced ballet up to 4 days a week and through this she started to realize the importance food has on athletic performance. After school she went on to pursue her passion and studied Naturopathic Nutrition. This enabled her not only to improve her own health, but also her families, largely through improving gut health.
After her studies she embarked on a trip across Asia, learning new cooking techniques as she went. On this trip she completed her 200 hour Hatha and Ashtanga yoga teacher training in Rishikesh, India. Steph started practicing yoga in her teens to increase her flexibility for dance, but soon discovered the endless benefits from regular yogic practice. Steph teaches yoga at Loughcrew Estate, privately and for events such as Bloom and within Dublin Zoo. She also works part time in Back To Nature health shop in Cavan town, practicing as a Nutritional Therapist and in her spare time she works as a personal cook and caterer at Ross Castle for guests.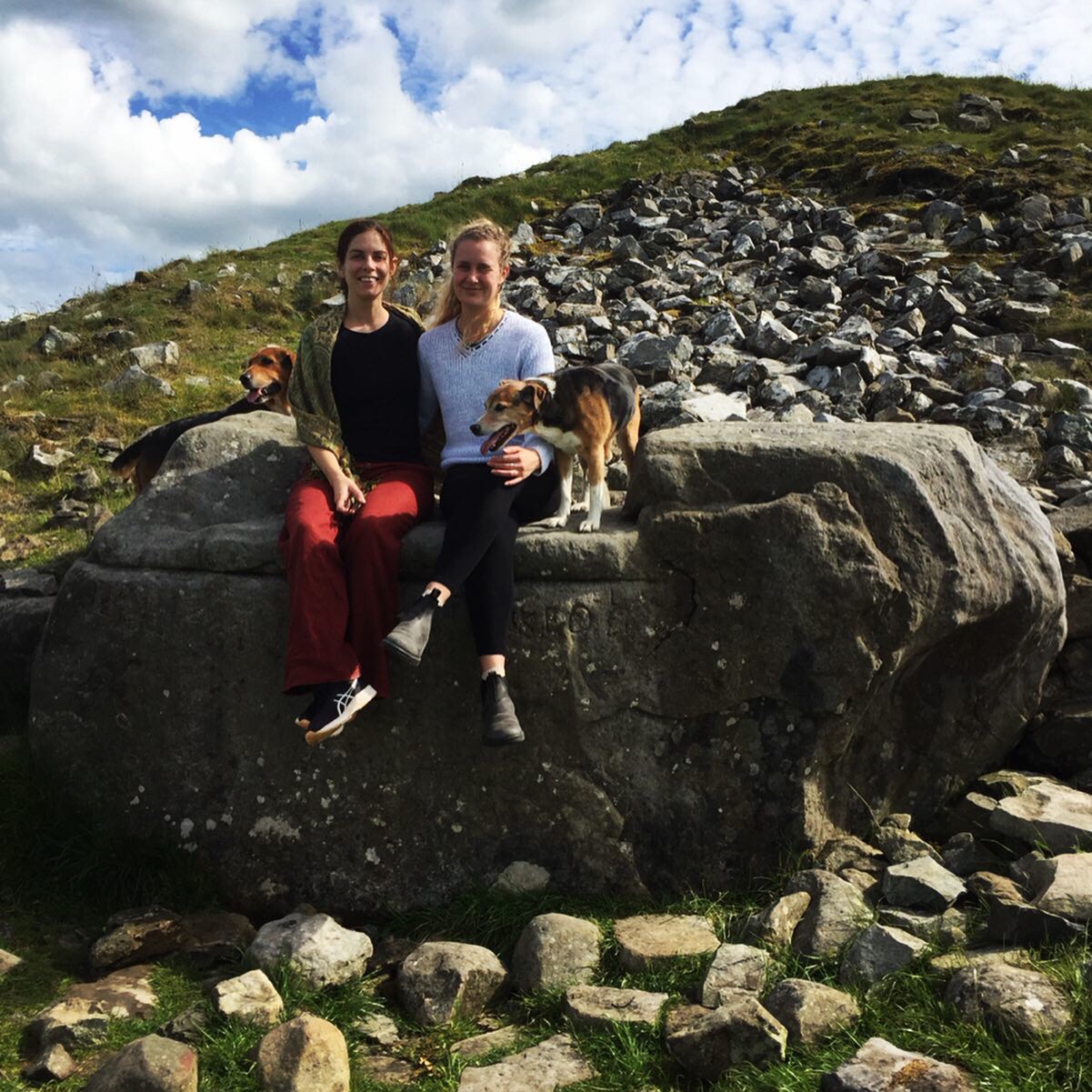 Nicky and Steph developed a beautiful friendship while they worked together in the Hopsack Health Store for a year. They constantly spoke about how they should one day organise a retreat together. Their similar interests in food and wellness sparked this beautiful connection. They are really excited to join forces to create this wonderful gathering in Co. Meath where Steph grew up.
Spaces are limited to 10, so please book in by contacting Nicky
hello@nickyhalliday.com +353877541993
steph.moeran@hotmail.com +353857040124
single person €360
A couple to share a double bed €280 pp
Prices include accommodation, all meals, tours and a drink in the pub